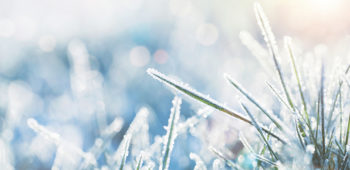 Winter is almost here, and home gardeners all over the country are making preparations – protecting plants from frost, moving perennials indoors, and prepping their gardens for the coming snow. But for a lucky few, the idea of gardening in winter isn't such a scary thing. With a high-quality backyard greenhouse, you can keep growing beautiful plants even in the dead of winter. At SB Greenhouses, we strive to be a comprehensive source for your home gardening needs, so here are our tips on the best greenhouses for winter gardening.
Greenhouses That Can Garden in Winter
When the temperatures start to drop, your backyard greenhouse really shows its value – but you'll need the right greenhouse to keep your plants thriving during the cold months. When it comes to winter gardening, heat efficiency is key. You need a heavy duty greenhouse that's capable of withstanding strong winds, harsh weather, and severe cold temperatures. An aluminum greenhouse is your best bet here, and if you want to protect your plants during the real cold, you'll need high-insulating side walls. The 8mm double-wall polycarbonate sidings we provide with our Complete Montecito Greenhouse are perfect.
In addition to a strong frame and panels, powerful climate control is a must. Generally, the more powerful your heater is, the better your plants will do during a cold winter. Electric heaters can work if they're strong enough, but if you live in a region that gets moderately harsh winters, it may be worth investing in a gas heater. The extra heat output will come in handy during the dead of winter. It's also important to make sure the heater is connected to a thermostat and set to turn on below a certain temperature – you can have the most powerful heater in the world, but if you can't get out of your house to turn it on when a snowstorm hits, it won't do you any good.
Order a DIY Backyard Greenhouse Today
While it's not always easy, maintaining a healthy garden during the winter is fully possible with the right greenhouse – and if you're looking for beautiful, high-quality greenhouses that will last you many winters to come, look no further than SB Greenhouses. Our greenhouses are made right here in the United States and manufactured to a craftsman's standard of quality, providing you the peace of mind that you're getting something that will grow with you for decades. Take a look at our Montecito Aluminum Greenhouse Kits to see our most winter-ready models, and feel free to request your free copy of our product catalog for more information on what we have to offer. We hope to hear from you soon, and we wish you luck tending your garden this winter!