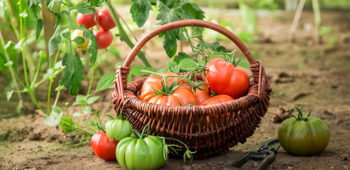 At SB Greenhouses, we passionately believe that home gardening is one of life's most rewarding and enduring pleasures. Few things feel quite like going into your own private sanctuary to care for other living things, spending time surrounded by beautiful plants and working to keep them healthy and help them thrive – and when harvest comes, cutting fresh flowers or cooking fresh vegetables that you've grown with your own hands is a truly unique experience. Unfortunately, in many regions of the country, cold temperatures and a blanket of snow make gardening almost impossible in the winter – unless you have a backyard greenhouse.
Why a Greenhouse Makes Gardening Better
As a home gardener without a greenhouse, you're largely at the mercy of the seasons. While there are things you can do to protect plants from frosts and harsh weather, in many parts of the country, it's impossible to protect your garden from the onslaught of winter. Even in climates where gardening in the winter is possible, you still need to modify the type of plants you grow and how you care for them based on the season – and an unexpected frost can destroy a garden you've spent months caring for.
A backyard greenhouse changes all of that. With a quality aluminum or redwood backyard greenhouse, you can reclaim control over your garden, growing lush, gorgeous plants the whole year round. Greenhouses provide vital protection from frost, snow, and cold temperatures, and with a climate control system, you can maintain your greenhouse as a tropical oasis even in the dead of winter. A greenhouse gives you complete freedom over what and when you grow, allowing you to enjoy the fruits of gardening all year round – literally and figuratively!
Order a Your Backyard Greenhouse Today
If you've been considering taking your practice of home gardening to the next level, a backyard DIY greenhouse is the perfect way to do it. Gardening in a greenhouse is an exciting experience that gives you unparalleled control over your garden and allows you to grow plants you never would have thought possible, bringing an exciting new dimension to your gardening. Plus, with a greenhouse from SB Greenhouses, assembly is easy and you can trust in the quality of what you're getting. We make our greenhouses with only the finest materials, so you'll get decades of enjoyment and countless harvests of lush, beautiful plants from your greenhouse. Call us today at 800.544.5276 to find out more about our greenhouses or request your free copy of our complete product catalog. We look forward to helping you find the perfect greenhouse to grow gorgeous plants all year round!