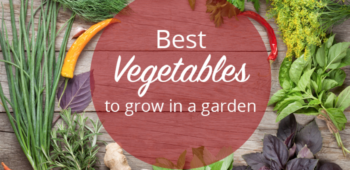 Having a redwood or aluminum greenhouse in your backyard is one of the best ways to enjoy the pleasures of home gardening, as it opens a vast new world of possibilities in terms of what you can grow. With the right greenhouse, you can even grow tropical plants in the midst of a cold winter! At SB Greenhouses, some of our favorite things to grow are vegetables. There are few things as enjoyable as cooking with food that you grew from seed to harvest with your own hands. But there are so many vegetables out there that for beginners, it can be difficult to know where to start. Here are a few of our recommendations for the best veggies to grow in your garden.
Beefsteak Tomatoes
This is a gardening staple, and it's a great option for beginners and seasoned gardeners alike. In addition to being hardy and easy to grow, homegrown tomatoes are often vastly superior to their supermarket counterparts. This is because in many supermarkets, the tomatoes you see in the store weren't picked when ripe – instead, they were picked while still green and then artificially ripened with ethylene gas during transport. A juicy, vine-ripened homegrown tomato has a flavor you won't find in any supermarket, and a backyard greenhouse is the best way to grow one.
Cucumbers
Cucumber plants are prolific producers, and a fresh cucumber makes the perfect summer snack. Cucumbers also go great in salads, and when dressed with a little rice vinegar, they're a delicious appetizer to any meal. Cucumber plants are simple, hardy, and easy to grow from seed – so you can cultivate the plant right from the beginning!
Mesclun Mix
A mesclun mix is actually a mixture of a variety of different plants, but you can think of it as salad mix in a bag. Most mesclun mixes are simple to grow from seed, and harvesting is easy – the greens grow straight up from the ground, so you never have to guess if they're ready or not. Mesclun mix is perfect to grow because it's one of the foods that you can grow, pick straight from the ground, wash off, and enjoy right away.
Order a Backyard DIY Redwood Greenhouse Today
When it comes to growing vegetables in a backyard greenhouse, this list only just scratches the surface of possibilities. Growing fresh vegetables in a greenhouse is a pleasure that only deepens with time, and with the right greenhouse, you'll get to enjoy years of growing crop after crop of delicious fruits and veggies. At SB Greenhouses, we're proud to provide some of the best DIY greenhouses on the market today. Feel free to call us at 800.544.5276 if you have any questions about our greenhouses or home gardening in general, or if you'd like to learn more about our products, you can request your free copy of our full product catalog. We hope you found this list helpful, and we hope you enjoy many more years of growing beautiful vegetables from seed to your family table!